November 19, 2007
With my SVT Contour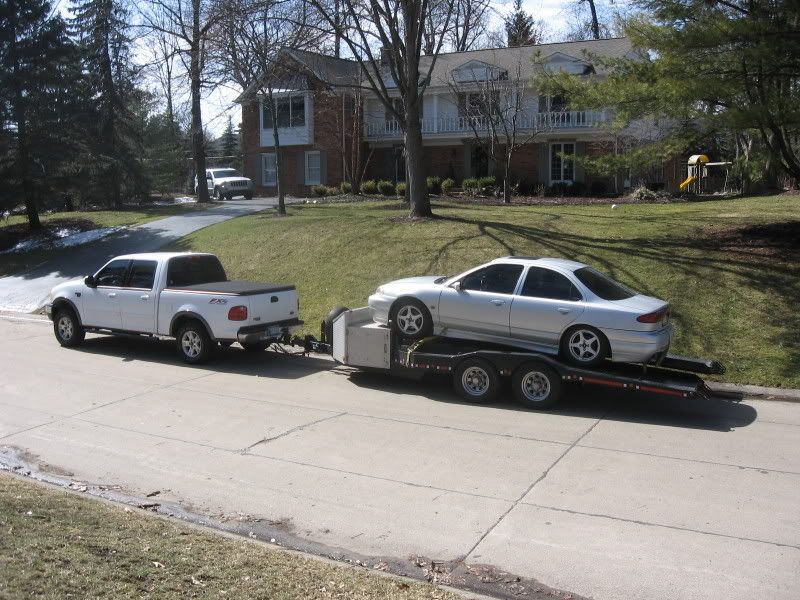 With my friend's old Toyota. He sold it for a Super Duty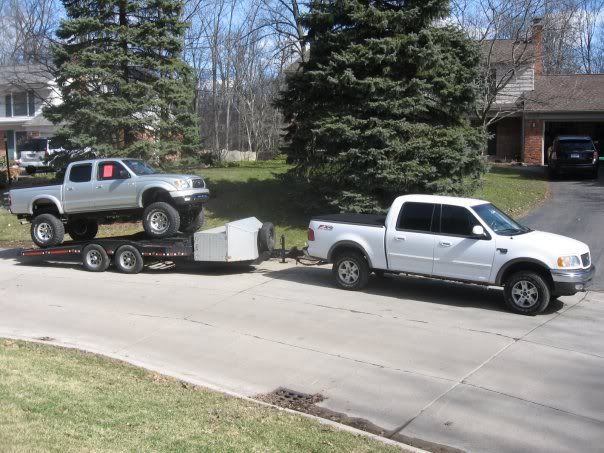 November 22, 2007
Heres the ski boat I pull during the summer, I also tow our '74 Camaro drag car but racing season has ended for the winter, I'll try to get a pic of it pulling that when we get to go back to the track.
November 23, 2007
November 25, 2007
Payload capacity first. About 3300 lbs of copper bus bar in the bed from work.
And doing some towing with the PSD. Trailer is a 24' deckover beavertail rated for 12K pounds. My Jeep is the white one and my buddy's is the red one. No worries about getting home if breakage occurs from a day of wheeling now.
I've towed plenty of other things with the trailer, but two Jeeps is the most I've hauled with it though.
December 7, 2007
Great pictures everyone.
Here's our old Coachman trailer
Here's our new Cherokee trailer
Our Centurian ski boat
And the drag car - '73 Camaro (the car trailer is in the background)
December 8, 2007
Ready for fun!
Won't go more then an hour from home or so with this train.
December 8, 2007
a big pile of firewood
December 11, 2007
coop, I wanna see videos of you backing up ur train! lol
December 11, 2007
Man oh man, I want to do that. I pull a 5th wheel and I wanted to pull my Harley on the back of it using one of those trailers (kind of like yours there Coop) but it is illegal to pull (I think they call it tandem?) a trailer behind a trailer here in New York. I used to put her in the bed of the truck but canĂ¢â'¬â"¢t do that no more with a 5th wheel. I have no way of taking it with me any more (and no, the wife hates those toy haulerĂ¢â'¬â"¢s).
Spark.

December 17, 2007
lol and much more i should be in the ford truck commercials, i'll get more up here soon
Post Message
BECOME A MEMBER TODAY!
Join.