Forums : Garage & Tool : The start of a dream (5086 Views)
January 7, 2008
That is an AWESOME job you've done,can't wait to see the finished PIC's!!!
January 7, 2008
Darryl nice progress, but where s the windows.
Also my brother in law has done many of paint jobs in his garage and said he could get just as good of results as his works 60k booth.
now he bought into the shop he works at so no more side jobs from home.
January 9, 2008
Biff,no windows,there will be too much stuff in there for windows to be added.Too easy an access point through the woods out the back.
March 10, 2008
Any more progress on this? I'm on the edge of my seat......
Rev
March 11, 2008
Unfortunately no,winter set in fast this year,I barely got the roof done before the snow came,then subzero temps and no power I haven't done anything in there except parts for my 65 Galaxie,wifes VW cabrio and her old Explorer with a blown tranny, all the siding and a bunch of wood and electrical stuff. So for now just a glorfed storage area but I'll be back at it soon, the weather is starting to break,mght hit 30* this weekend,a heatwave for here
June 15, 2008
Well time for a little update, I finished with the siding,got all the wireing inside done and am just getting ready to do the hook up, then I work slowly on the inside,we just finished doing a hook-up to city sewer and water so most of my time now will be doing landscaping.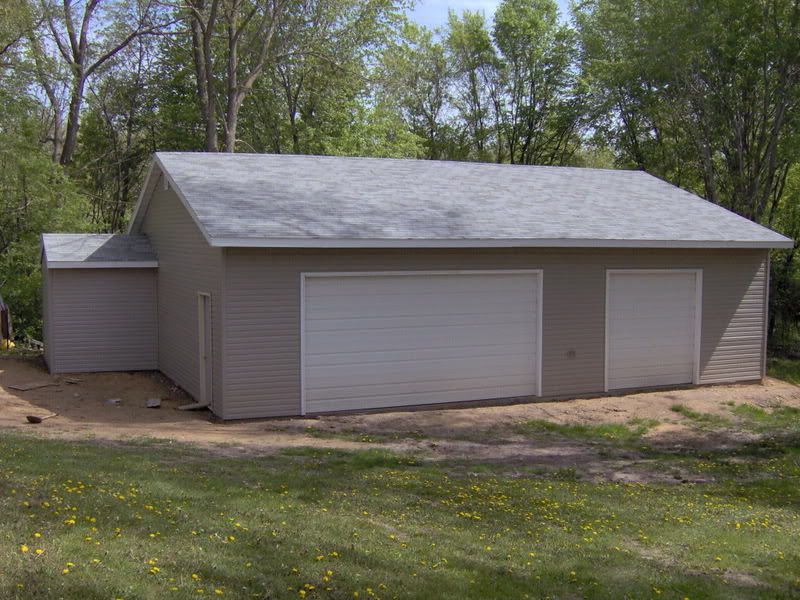 did manage to get the 65 inside though
July 8, 2008
That is one Bad *** garage you have there.... I could only wish to have one like that.... Great Job
-ZEUS
March 27, 2009
man if I was able to do something like that my wife would have to put a bed out there for me to sleep. i wouldnt want to come in the house.
April 10, 2009
hey how about some updates... also you forgot the windows.
April 10, 2009
I''ll take some pics of the mess in the morning.
May 3, 2009
Here are a few pics, cleaned up a bit and better organized.
62 Fairlane in to get some quater panels fabbed up and welded in.
Opposite wall, you can see my Red 66 Galaxie,in front of that behind all the junk is m 65 Galaxie. You can also see the frame completed for the 65, just replacing all suspension pcs, on the table is a tank and fender for a Harley Police bike that I''m doing over for a customer, he bought it wrecked, just finished the tour pack that he brought me in 3 pcs, and he just brought the tank and fender he bought used.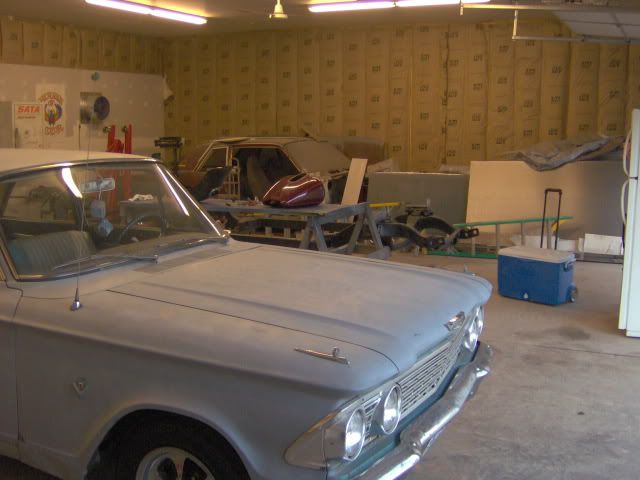 Outside pic, can''t believe how big my truck looks in front of it.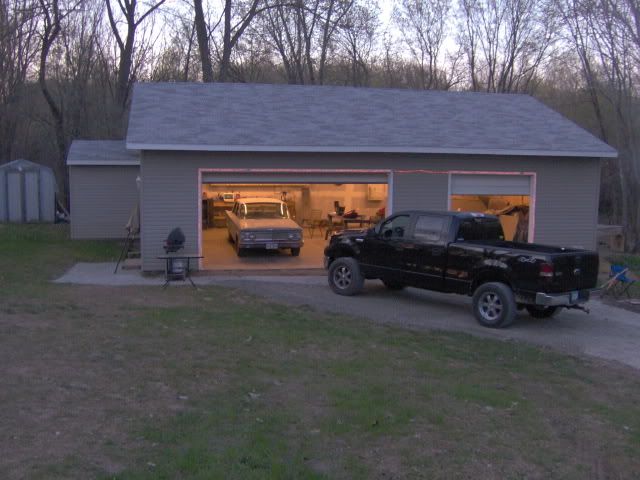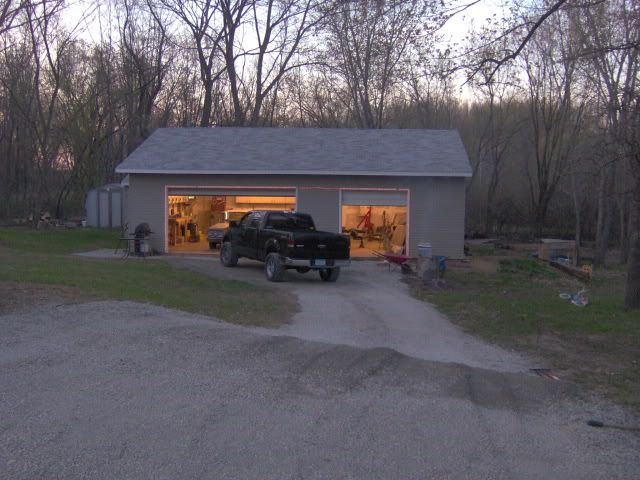 Annoy a conservative, thank a gay soldier.
Post Message
BECOME A MEMBER TODAY!
Join.