Forums : Garage & Tool : The start of a dream (5054 Views)
October 13, 2007
That looks great.
October 13, 2007
Coming along real nice
October 15, 2007
Awsome build, I hope to one day have a garage that HUGE......
-ZEUS
October 22, 2007
Man that will be nice. When it"s done.
October 22, 2007
Freakin awesome! Now I'm depressed. I'm stuck in my little 2 car in a stupid deed restricted community.
October 23, 2007
Looking good Darryl. Will that be the new work shop, or is it vehicle storage?
October 23, 2007
oh wow that is amazing... looks good
October 25, 2007
Ok, Now lets see the finished goods! Looks great so far...You done with the build yet?
October 26, 2007
Well if it would stop freaking raining here I would be making better progress,I even got off early today and by the time I got home it was raining again and with evenings getting shorter I'll soon be only be able to work on the weekends on it.Heres where I am at right now.
but it is looking up for the rest of the weekend
http://www.weather.com/outlook/health/coldandflu/tenday/55955?from=36hr_fcst10DayLink_flu
Robert it will be the workshop,need to get the cars done first before I need to find storage for them
but I did leave room for a booth in there if one comes up cheap enough.
October 27, 2007
Looking good. Keep up the good work.
November 25, 2007
Well it's been a bit since my last update, but now I finally got the whole roof done, the man door in and my 16' door on, still waitng for my small door,I'm getting it from a guy from work who had an extra left over from his build( same as mine but he was planning on a drive through but didn't put it in which left him with an extra door that he's going to sell to me cheap.)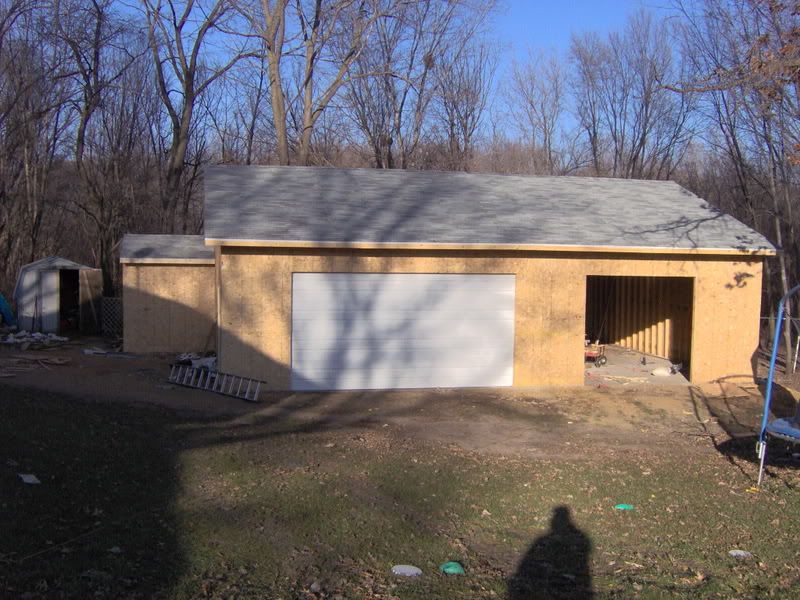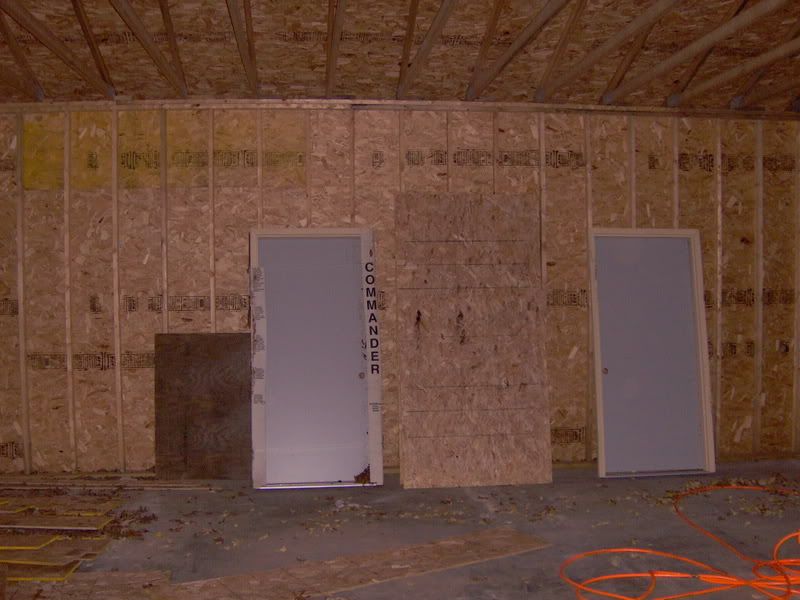 the last pic shows the inside, the walls are 10'6" high.
November 25, 2007
looks good
Post Message
BECOME A MEMBER TODAY!
Join.